37438
Aircurve 10 CS Pacewave ANZ TRI 4G
Ventilation
37438
37438
Aircurve 10 CS Pacewave ANZ TRI 4G
/assets/thumb/37438.jpg?20200714030657
4480.00
AirCurveTM10 CS PaceWaveTM
The AirCurve 10 CS PaceWave is an adaptive servo-ventilator specifically designed to treat patients exhibiting central sleep apnea (CSA), mixed sleep apnea and periodic breathing, with or without obstructive sleep apnea. In central sleep apnea, normal breathing stops because communication between the brain and the body has been affected. CSA is different to obstructive sleep apnea, which is caused by a blockage in the upper airway. Your clinician will advise you if you have CSA. Some people have both types of sleep apnea and this bilevel machine will treat both.
Featuring the most clinically studied ASV algorithm – PaceWave – the machine also features a built-in HumidAir™ humidifier and built-in wireless connectivity**, so your healthcare professional can stay more connected to your therapy progress than ever before.
** Wireless communication depends on network availability
(37438)
Be The First To Review This Product!
Help other CPAP 4 Less users shop smarter by writing reviews for products you have purchased.
More From This Category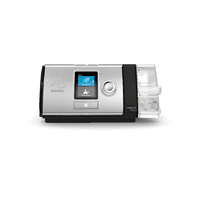 $3,828.00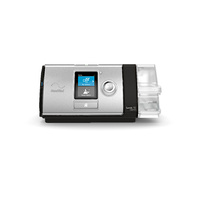 Lumis 150 VPAP ST-A ANZ TRI 4G
$0.00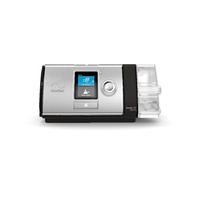 $4,900.00